Featured Video: How to Help: A Youth Perspective on Bullying
As part of our mandate to prevent violence and abuse against children and youth, Red Cross has collaborated with Reel Youth to create a film that provides insights for parents whose children are being bullied. So many parents feel helpless when their child is experiencing bullying, so a group of courageous youth came together to give their perspectives on how youth who are being bullied at school can be effectively supported at home. This fascinating film will help open up dialogue in schools, homes, community centers and amongst anyone who is interested in helping to put an end to bullying. This video was made possible by the generous support of the United Way of the Lower Mainland.
How to Help: A Youth Perspective on Bullying
Featured Video: Do You Like What's On Your Mind?
Canadian Red Cross Youth Facilitators creatively intervene in a cyber bullying situation. Use the Facebook like button for the positive. Stop the cycle of bullying. Make a difference.
Do You Like What's On Your Mind?
Tips for Youth
For those who are experiencing bullying:
Talk to an adult that you trust, and don't be afraid to ask a friend to go with you
Spend your time in safe and supportive environments
Appear confident and let the person doing the bullying know that it is not okay
Try to stay calm, and do not react to the bullying
Stand up for yourself without being aggressive; violence only makes things worse
Reminder yourself that you do not deserve to be bullied or harassed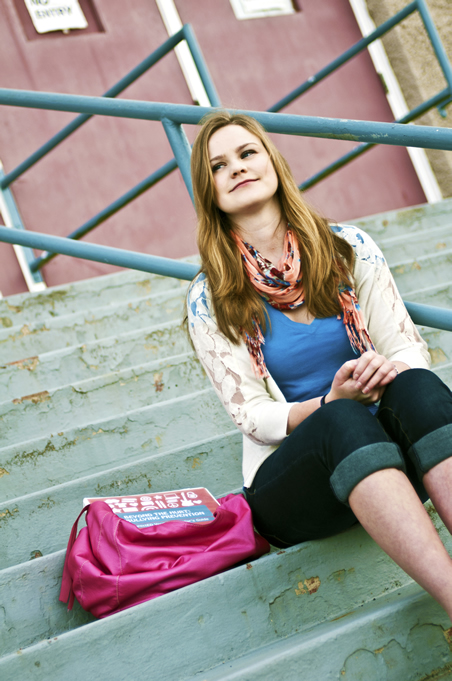 For those who are bullying:
Talk to someone you trust who can help you find ways to have healthy relationships
Ask a friend to tell you if they notice if you start to bully others
It's okay to not like everybody, but you do have to respect everybody
Respect differences and do not judge
Try to understand what it would feel like if you were bullied
If you are unsure of how to apologize after you have bullied, ask a teacher or a friend for help
Although other kids might laugh and watch while you bully, it doesn't mean they think it is okay
Use your power in a positive way to help others, not hurt them
What's the deal with labels?
For those who are witnessing bullying:
Telling an adult when someone is being bullied, and may need help, is not the same as 'tattling ' on someone to get them into trouble
By getting help, you are part of the solution; watching and doing nothing makes you part of the problem
If you see somebody who is being bullied, assess the situation; intervene if you feel safe, if not, get an adult to help
Ask your teacher or counselor for effective ways to intervene in bullying situations
Talk to the person who has been bullied and let them know that they do not deserve to be treated like that and show them that you care
Try to be more inclusive of kids who you know are being bullied; be a good friend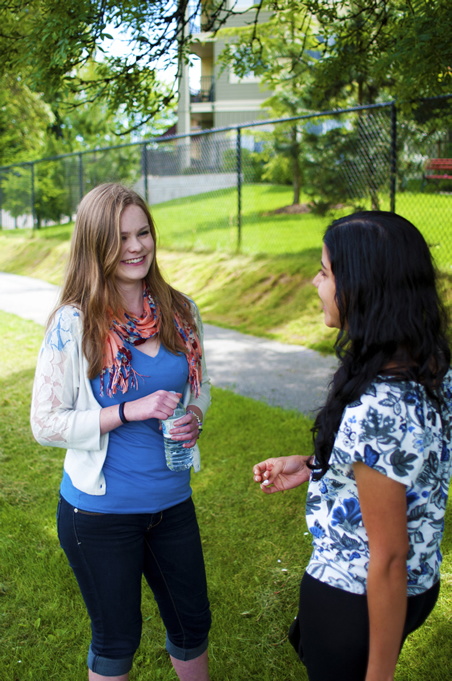 Tips for Parents
If my child is being bullied:
Listen to your child entirely before reacting
Involve your child in finding solutions
With your child's help, create a team of support for you and your child (teachers, school counselors, trusted family members, etc.)
Help your child learn how to cope with stress and anxiety
Build capacity within your child to respond effectively to the bullying

Abstaining from violence
Not counter-bullying

Help your child to build their self esteem by:

Engaging them in activities they enjoy
Praising their good efforts and accomplishments

Remind your child that you love them
What does it mean to intervene?
If my child is engaging in bullying behaviour:
Stay calm and be firm—let your child know that bullying is not acceptable
Find out what motivates your child to bully, and encourage an open and honest discussion
Use non-violent and age-appropriate consequences; set rules
Discuss how your child can take steps to repair the damage caused by the bullying behavior
With your child's help, create a team of support for both of you (teachers, school counselors, trusted family members, etc.)
Be a positive role model in your child's life by being aware of how you use your own power
If my child is witnessing bullying:
Explore the different options for your child to stand up against bullying

Intervening immediately to stop the bullying
Approaching the person being bullied afterwards to provide support
Getting help to intervene if it is unsafe to do so without an adult present

Explain the different between 'tattling' and reporting in order to stop someone from getting hurt
Encourage your child to come up with creative ways to intervene in a bullying situation, such as changing the subject or starting a game
Set a good example for your child by showing that you care about others
Tips for Teachers
Be a good example for your class by using your power and influence for the positive
Establish a class policy about bullying
Prevent opportunities for bullying to occur (i.e. create your own seating arrangements, pick teams, separate groups of children who act aggressively together, etc.)
Be aware of harmful labels, such as "bully" and "victim", which limit opportunities for people to change
Help children learn how to stand for themselves and others
Be consistent and ensure you listen and respond to all reports of bullying
Use consequences that help those who bully understand the impacts of their behavior